Real Estate Investor
We take care of your FINANCIAL STATEMENT
Now you can focus on growing & managing your wealth

Are you overwhelmed, frustrated and wasting
time filling out Financial Statements?
Let us help you elevate your Personal Financial Statement,

so you can create a more prosperous you.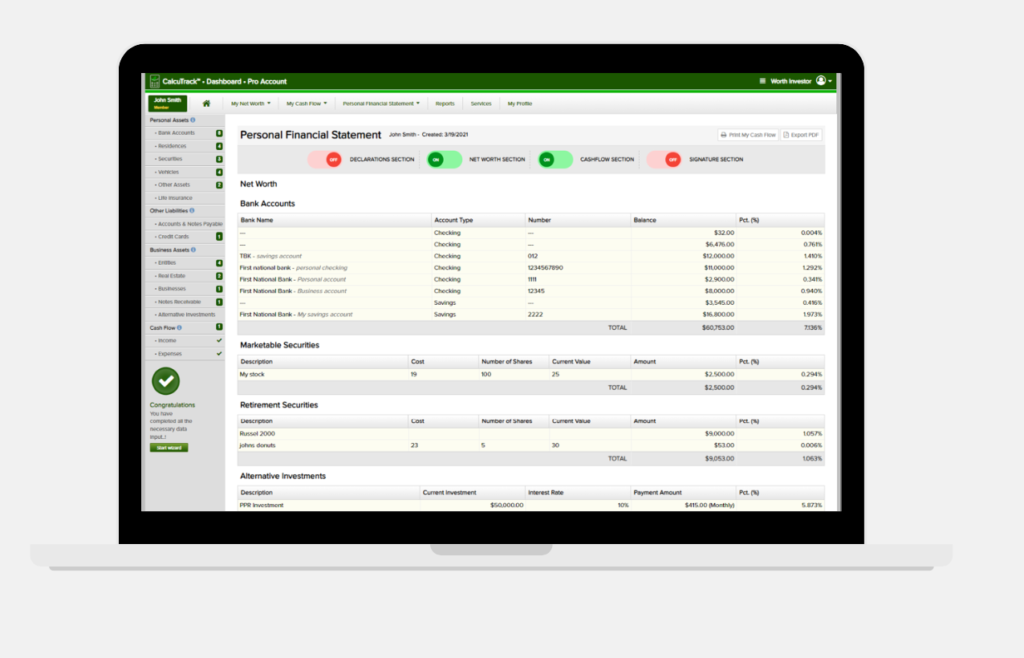 Everything You Need In A Financial Statement
All your assets, liabilities, global cash flow, and disclosures are neatly managed and organized by your legal entities. Spend less time doing unproductive work and focus on growing and managing your wealth.

More Than Just A Financial Statement
Calcutrack also gives you the facts, stats, and trends you need to gain a deeper understanding of your finances. It gives you actionable insights to achieve your goals and feel financially savvy.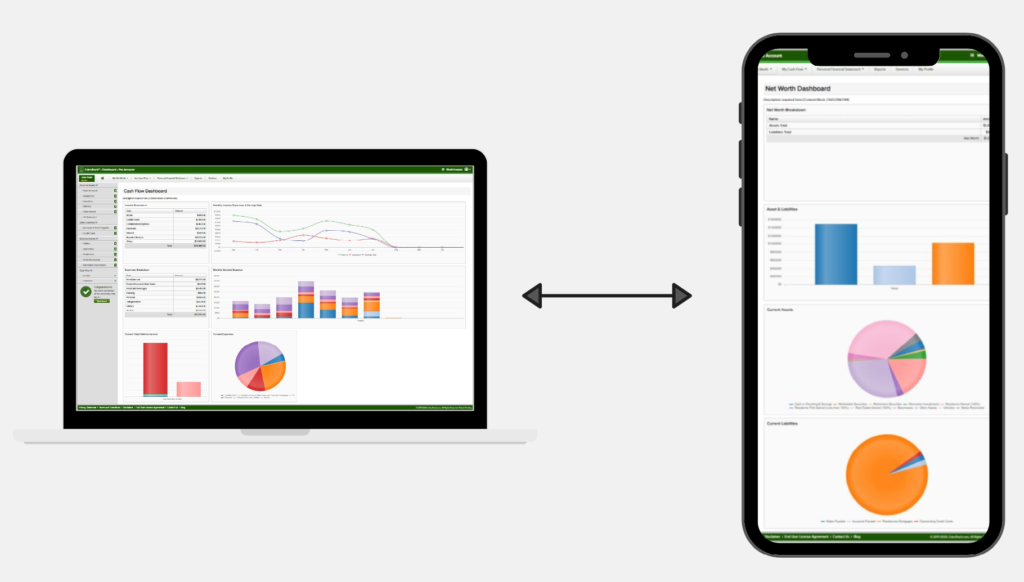 Organize It Just The Way You Want It
Customize and track as much data as you need to create the optimal value for you and your banker. Automated updates, our setup wizard, optional fields, and expense categories are designed to give you control of your global financial picture easily, efficiently, and effectively, because your wealth matters.